Formed in 2001 by Glen Mackay (Managing Director), Orion Haulage employs 65 permanent staff members (plus seasonal workers) and operates a fleet of 50 trucks. 
Glen Mackay commenced operations as an owner/driver and over the past 18 years has achieved significant growth through both increased natural sales growth and strategic acquisition of other existing business.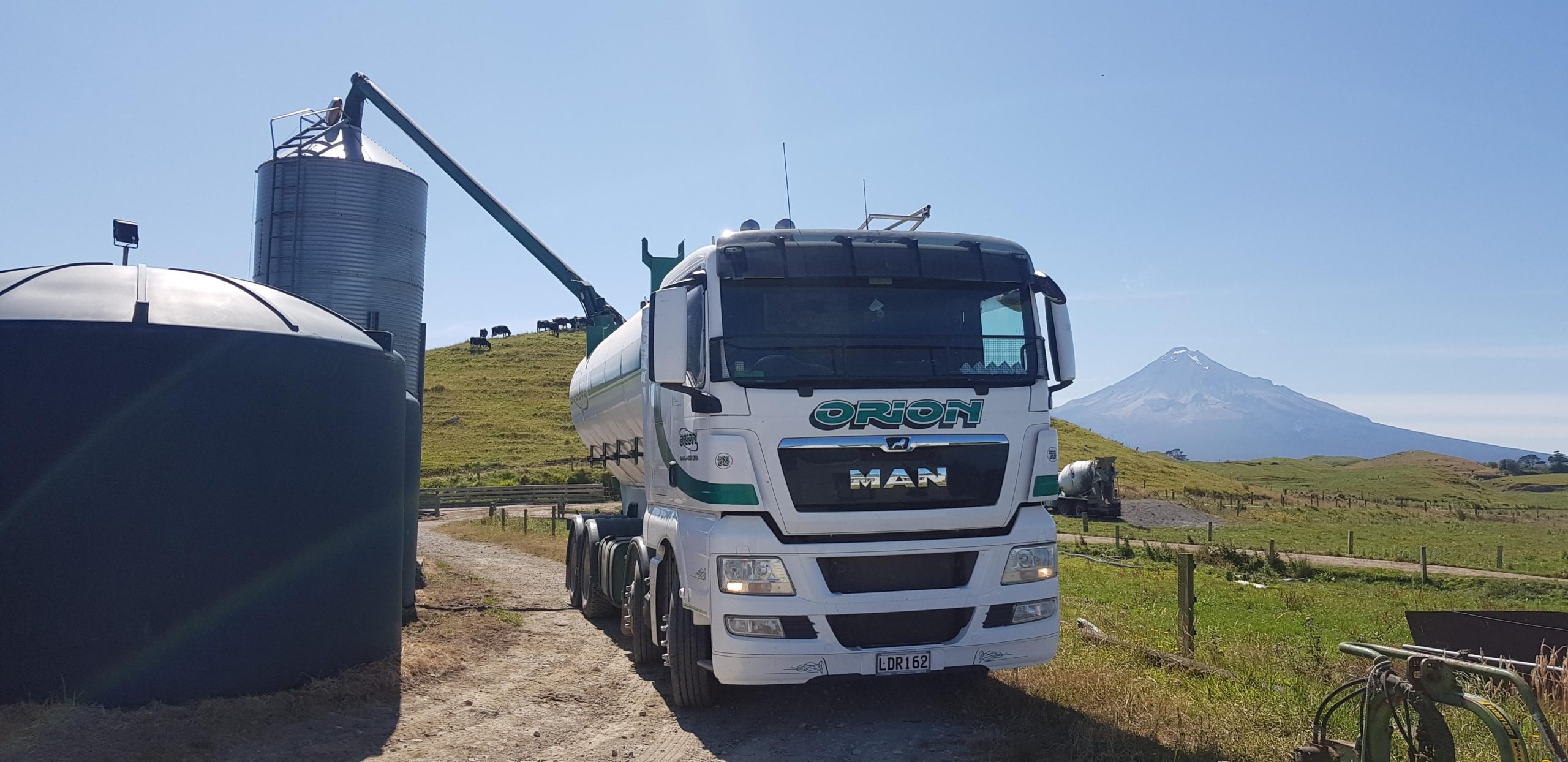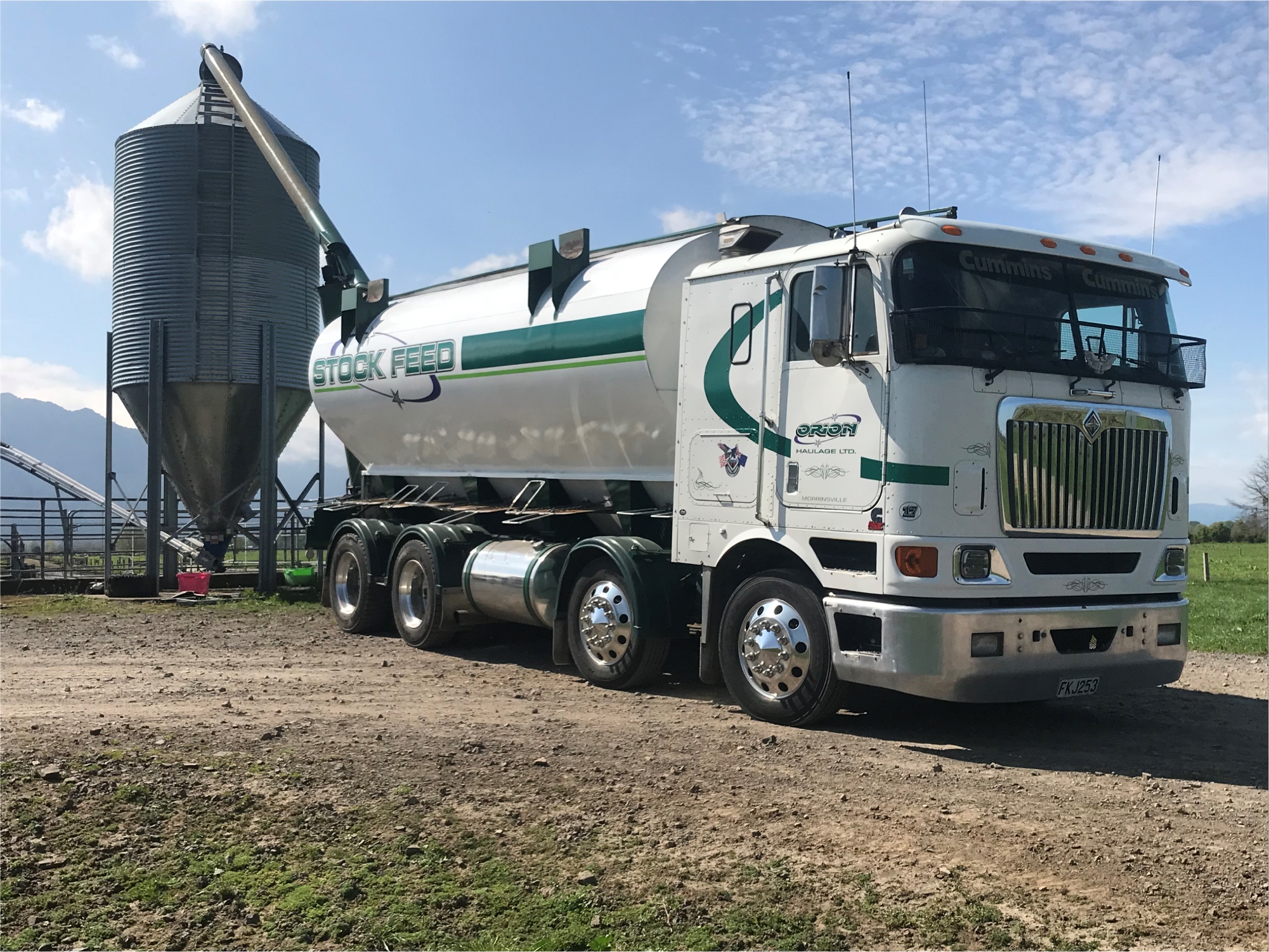 Orion Haulage specialises in cartage of stock feed from raw material stores and feed mills direct to farms in the greater central North Island region. Additionally, Orion Haulage has added the transport of dairy factory by-products to its capability.  
Our fleet of trucks include auger trucks (for filling silos) and bulk liquid tankers (delivering molasses and factory by-products to farms).  Orion Haulage Ltd offers services throughout the Waikato, Bay of Plenty, Northland, Hawkes Bay, Wairarapa, Manawatu and Taranaki regions and beyond if required. 
The primary base for Orion Haulage Ltd is centrally located in Morrinsville in the central Waikato region of New Zealand. At this site we have our management & Administration Office including all dispatch requirements. 
We also operate a workshop with nine full-time employees (a combination of mechanics and engineers).  Our workshop completes the majority of all maintenance and repair requirements for our northern fleet and is additionally chartered with the construction and assembly of new fleet units. 
We have yard and parking facilities in both Palmerston North (for trucks servicing the Manawatu and Hawkes Bay regions) and New Plymouth (for trucks servicing the Taranaki region). 
To assist with fleet utilisation and efficiencies we also have fleet units based in Mount Maunganui (Bay of Plenty) as well as Wanganui and Inglewood (Taranaki and Manawatu).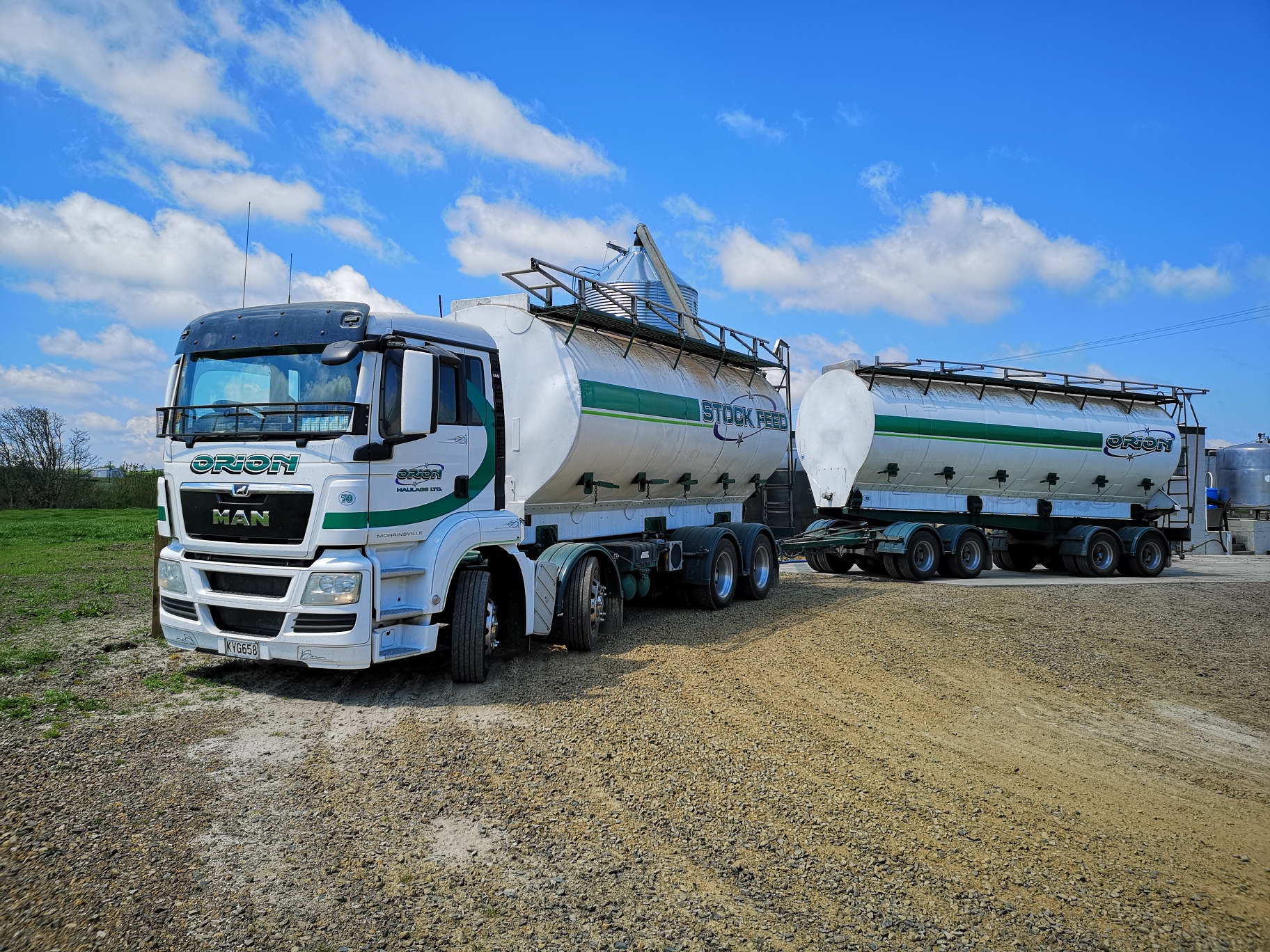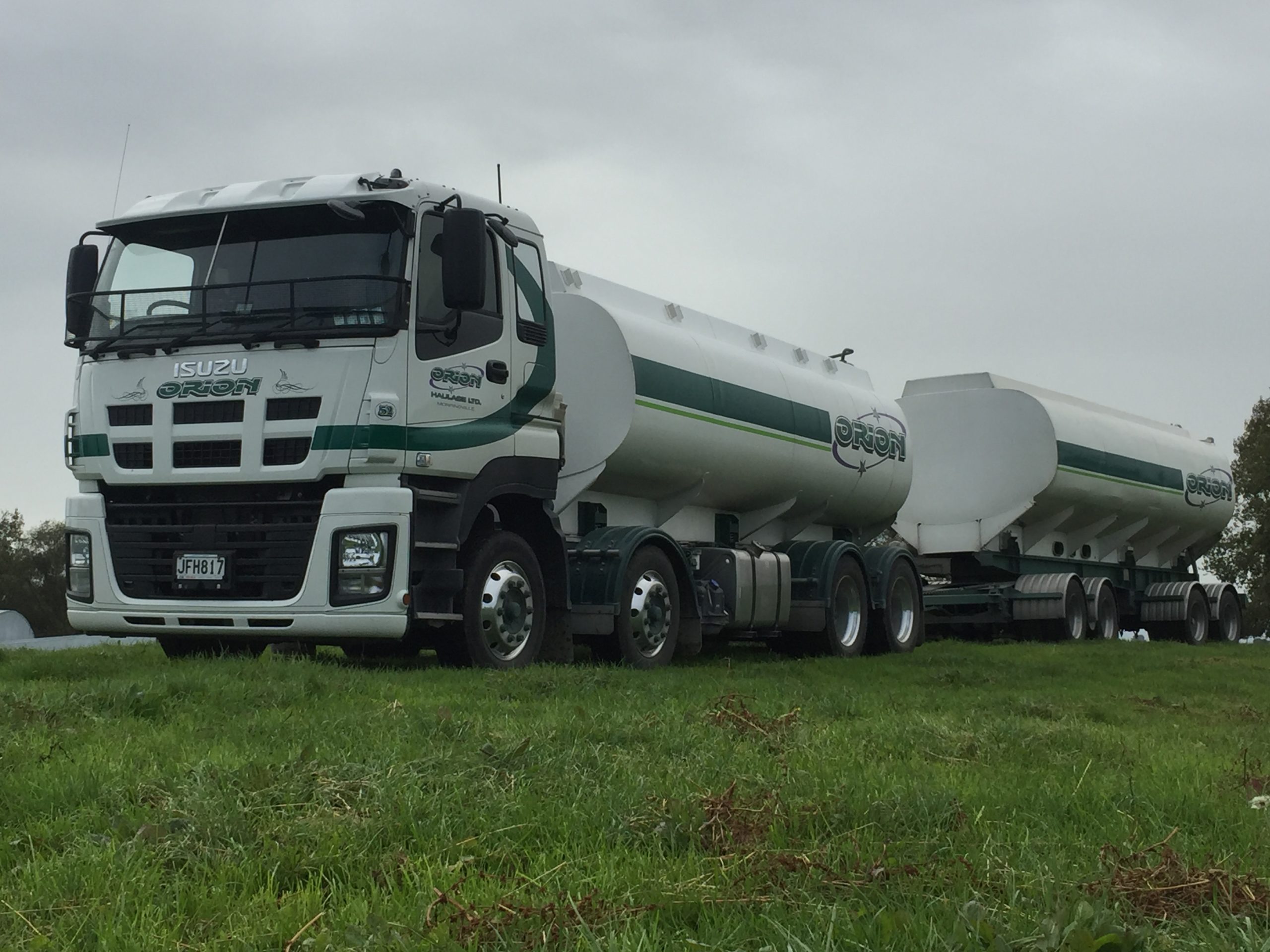 Orion Haulage has strategically increased fleet size and capacity to match the influx of new and additional business gained for our organisation.  This has been a result of growth within the New Zealand Dairy Industry, increase in market share of our key customers and Orion Haulage directly targeting new work (for example, by-product distribution). 
Due to the nature of our customers, we predominately operate 5-6 days per week for our auger fleet and 7 days per week for bulk tanker fleet. Our operation is currently restricted from working 24 hours per day or double shifting because loading is restricted by our customer store/mills to generally 6am to 6pm from Monday to Friday. Some loading on Saturdays is available during peak demand times. 
The operation's current work is also seasonally based with the major portion of deliveries required from August to April annually.