Actus Transport (NZ) Limited
Actus Transport specialises in the delivery of manufactured bulk poultry feed and live poultry. Services are provided throughout the North Island with South Island operations having commenced in Canterbury in January 2012.  Actus Transport was acquired by the Orion Group in July 2015. 
With almost 50 years' experience in the delivery of bulk feeds, Actus has a wealth of operating experience and expertise to handle the most difficult and biosecurity sensitive assignments. That experience, combined with a modern fleet of auger truck and trailers and tractor and semi-trailers, ensures the consistently high service standards that have made Actus New Zealand's leading bulk feed delivery supplier in the poultry sector. 
Actus has an established long-term relationship with key customer, Tegel Foods.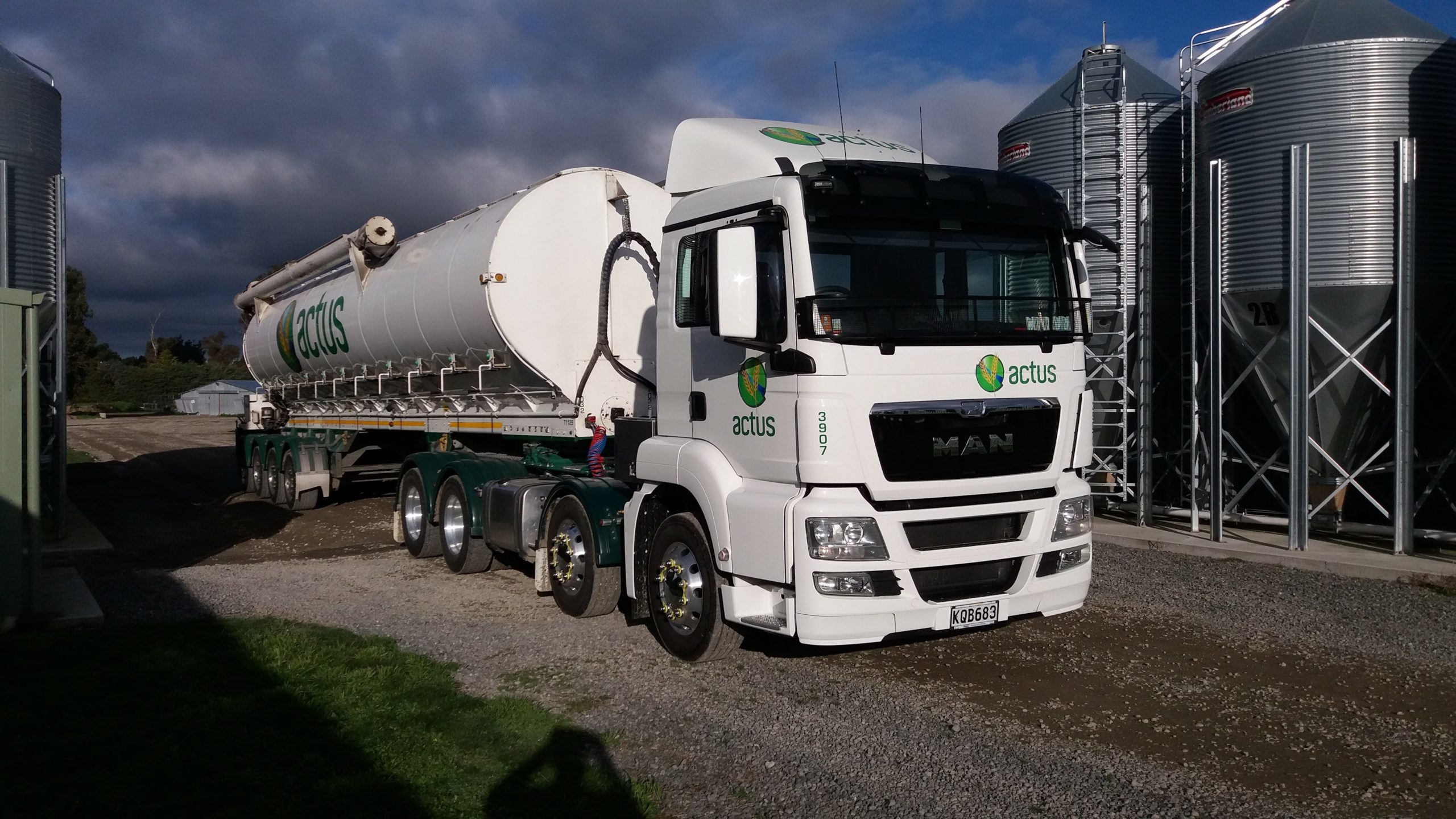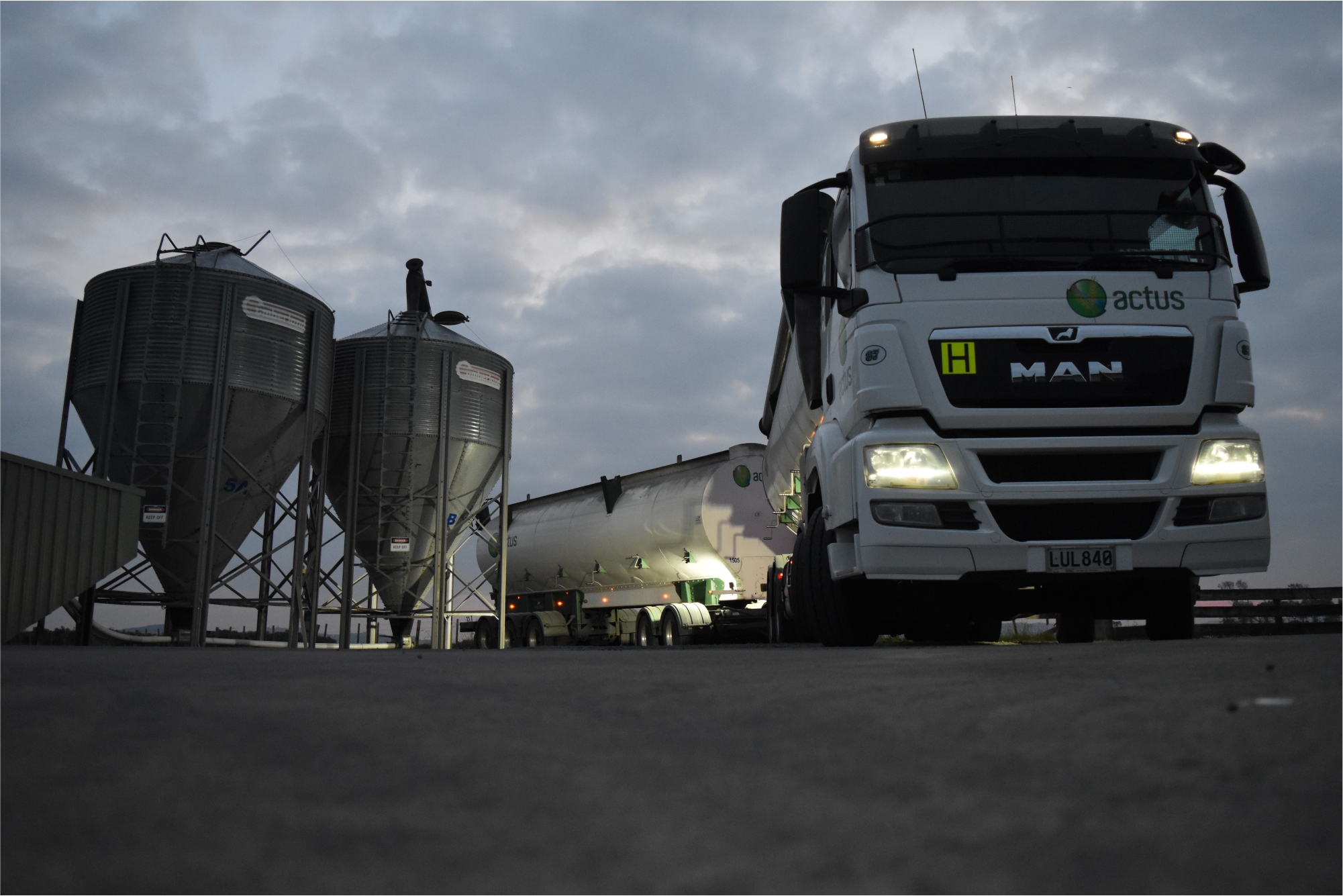 Actus Transport operates bulk feed delivery units in Auckland, New Plymouth and Christchurch.  Actus Transport also operates live poultry delivery units in New Plymouth. 
Actus Transport have historically transported bulk feed (auger trucks) for the poultry, pig, beef and dairy Industries. 
Poultry feed cartage is the core business for Actus Transport.  Trucks operate 24/7 for Tegel, based in Auckland, New Plymouth and Christchurch.